Fujitsu and Docomo advanced concept at CEATEC 08
The partnership between Fujitsu and Docomo has come up with quite a nice looking and quite interesting mobile phone concept design.
Apparently this advanced concept will allow the user to configure their mobile phone as they wish; actually the mobile handset can be split into two parts, screen and keyboard; the screen featuring all its software while the keyboard features communication, and 3G radio functions, and both sections communicate via Bluetooth.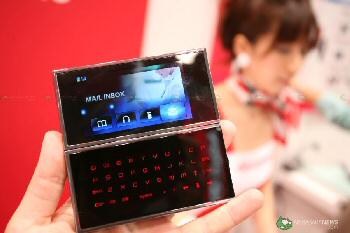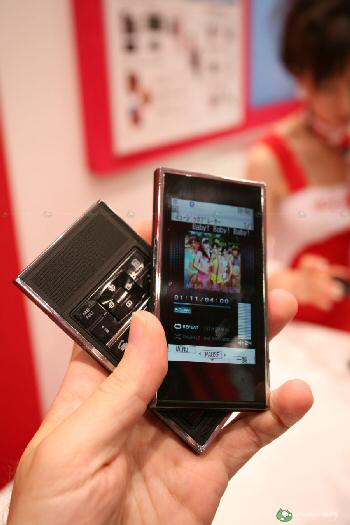 The keypad is actually a touch-pad and can be used vertically or horizontally so you can, with a magnet, stick the keypad on the side of the screen giving a Willcom D4 form factor, or at the bottom for a standard form factor.
Source — akihabaranews