Leaked images of the Sony Ericsson Rika in red
Now here's a nice surprise for Sony Ericsson mobile handset fans, an unannounced Walkman handset with the codename Sony Ericsson Rika has recently been spotted in the wild.
This Sony Ericsson Rika is in a sexy red, and there's word that Sony Ericsson also has a silver edition as well, along with whispers that they even bring out other colours.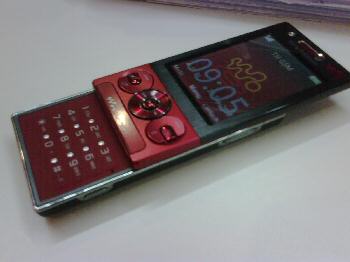 The word is that the Sony Ericsson Rika is the musical version of the Sony Ericsson G705 slider that was announced by Sony Ericsson back in early September. These first images of the red Rika first appeared on the Thai SE Club so enjoy.
Source — cellphonesail