Pioneering Comes with Music digital entertainment service launched by Nokia
During the Nokia Remix event in London and Singapore, Nokia announced their pioneering Comes with Music digital entertainment service which will allow customers to explore and enjoy a diverse catalog of music of international and local artists with unlimited access to millions of tracks for a year, keeping the music once the year is over and revolutionizing their digital music experience.
Executive vice president and head of the Nokia entertainment and communities business Tero Ojanperä, states: "Trying out a music recommendation is spontaneous as customers can download without worrying about the cost of an album or a track – the freedom and simplicity of the service is unparalleled. And Comes With Music gives you unlimited access to the millions of tracks in the Nokia Music Store and the music is all yours to keep – because it's not a revolution unless you get to keep your music."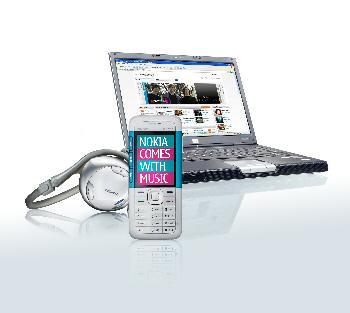 Comes With Music offers the customer one year of unlimited access to the entire Nokia Music Store catalogue and customers can keep all the music that they have downloaded at the end of the year to continue enjoying their music collection.