Harman Kardon Drive Play DP1US for iPod & iPhone 3G
The Harman Kardon Drive Play or official name Harman Kardon Drive + Play is a stunning kit, The Harman Kardon DP1US + Play works well with the iPod and iPhone 3G.
Harman Kardon's Drive + Play is much more than just an iPod/iPhone 3G adaptor it is a sensational complete digital music control system for you beloved car, it works with as said with the iPod (except 4G Nano) it also works with 3G iPhone, 2G touch and 120GB Classic. This device is so good it has been given an Innovations Award at the 2006 Consumer Electronics Show.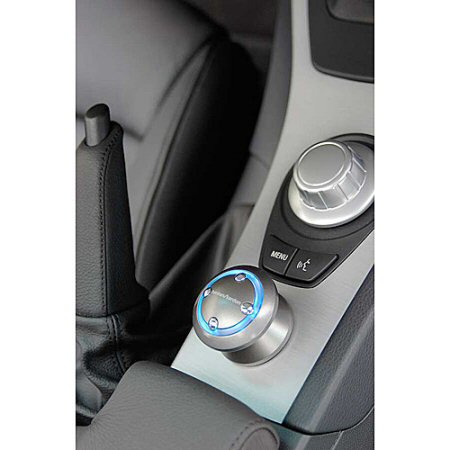 The main features on the Harman Kardon Drive + Play includes iPod/iPhone connection system for factory and aftermarket car stereos, dash-mountable display, backlit, system connects to any factory or aftermarket stereo via the internal wireless FM transmitter or auxiliary input connection, includes remote-mount control knob with five-button navigation, "brain" unit features AUX-IN pass-through for connecting another component to your system, customize iPod menus on the fly, 3-meter installation cables for display and controller included, charges device while connected, universal mounting hardware included, connection plug compatible with all dockable iPods (system uses the connection cable that came with your iPod), controls all iPod functions from the remote controller, 12V power adapter included and 1 year warranty. For more information please visit Buy.com