Hands-on video review of BlackBerry Curve 8900 by Crackberry
The guys over at Crackberry have given the BlackBerry Curve 8900 a cool hands-on video review, and we thought we'd share it with our readers. The BlackBerry Curve 8900 used to be known as the BlackBerry Javelin.
The BlackBerry Curve 8900 could easily be looked upon as a mini BlackBerry Bold, but looking at it from the Curve perspective it has a tighter form factor and feels better in the palm, better camera, better display, and faster processor.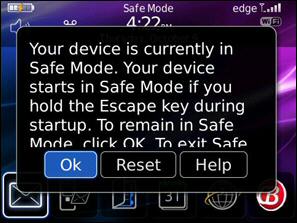 The New Blackberry Curve 8900 now has a 3.2 megapixel camera with flash and video recording, but has a slightly smaller display than the BlackBerry Bold. But enough from me, I'll let you watch the video below…enjoy.
Source — crackberry