BlackBerry Storm Price: Verizon $499.99 Best Buy $599.99
An image of what can only be describes as a fairly convincing official document was posted on HoFo late last night by member VZWE that proposes the Verizon Wireless BlackBerry Storm will be carrying a no contract retail price of $499.99.
Then again Best Buy has been advertising the BlackBerry Storm on their website with a price tag of $599.99 without contract.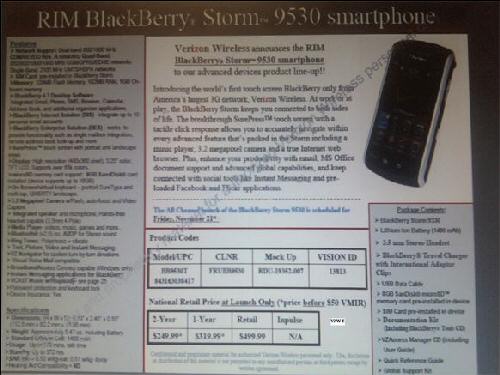 One can only hope that Best Buy will be lowering their $599.99 Storm price to at least match that of Verizon Wireless in the next week or so especially that no doubts many have already slapped their $50.00 deposit with Best Buy, however that refund is probably refundable if Best Buy doesn't drop the price.
Source — crackberry