Nokia taking a bite of the Apple pie?
We've only just seen the newest offering coming from the Nokia stable, their upcoming flagship touch-screen tilt slider N97, but now we may even be looking further into Nokia's future; it isn't definite but a possibility.
There is a image, a marketing slide from Nokia Capital Markets Day which purportedly depicts what we may be seeing coming from the Nokia stable, an upcoming touch-screen mobile phone that encompasses a UI which actually looks nothing like S60.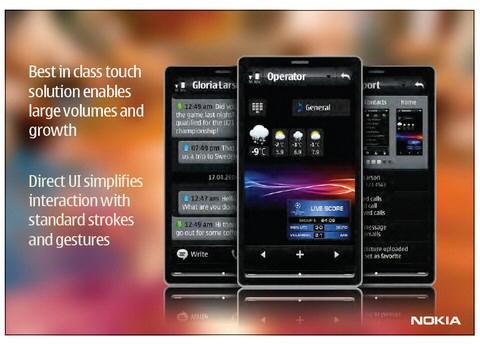 We are aware that Nokia has big aspirations in the touch-screen arena for 2009, so it could be plausible that Nokia will switch UI's to a new one that reeks of Apple, who knows what the future may hold?
Source — journaldugeek