Nokia E75 Details, Specs & Pictures
In typical pre-release fashion the net waves have been seeing quite a bit of the Nokia E75 with its slide-slide QWERTY keyboard and numeric keypad and is set to join Nokia's business orientated smartphone gang.
The guys over at Daily Mobile have got hold of a Nokia E75 and gave it the good old fashioned once over with plenty of images giving us the closest look at the Nokia E75 to date.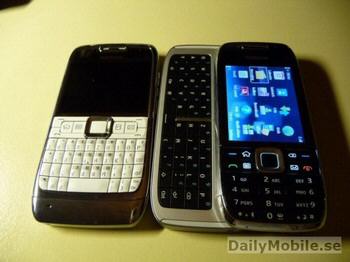 As for confirmed specifications the Nokia E75 will sport 3G data HSDPA connectivity, 3.2 megapixel camera and a 2.8 inch QVGA display. As soon as we hear more on specs we'll let you know.
Source — daily mobile