Fair Review: Palm Pre and Apple iPhone
According to mypre, popular phone plan and credit card selection/comparison optimiser, BillShrink, has given the Palm Pre and Apple iPhone a truly fair comparison.
BillShrink enables a user to choose between 2 phones and customise their options to the best plan that suits their needs and BillShrink will shrink the user's bill to determine the lowest cost plan.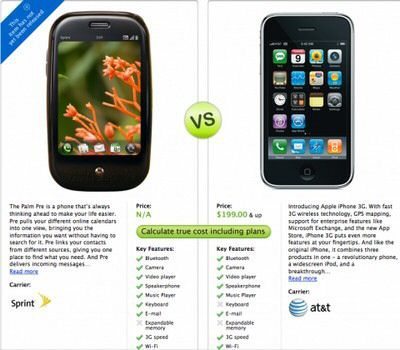 If you check out the BillShrink comparison of the Palm Pre and Apple iPhone they come out fairly even with the exception of the Pre featuring a physical keyboard of course. And of particular note the specs on the Pre list video capture and so does the Apple iPhone although only a rumour of iPhone 3.0 beta.