Jawbone PRIME Bluetooth Headset with NoiseAssassin Tech
Jawbone by Aliph is a well known name when it comes to Bluetooth headsets, and according to a post over on Mobile Burn, the new Jawbone PRIME bluetooth headset incorporates the new improved NoiseAssassin technology.
NoiseAssassin technology brings noise cancellation to a newer level and features new Digital Signal Processing algorithms which allow the Jawbone PRIME to clear audio noise iin up to 10 mph wind.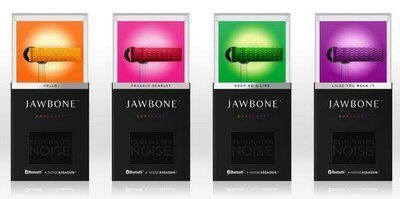 Furthermore, the Jawbone PRIME's Voice Activity Sensor actually senses vibrations along the Jawbone headset which will isolate speech. The Jawbone PRIME comes in several colours and commands a price tag of $129.99.