Motorola V10 clamshell announced in Korea
Motorola Korea has announced the Motorola V10, a mid range 2G clamshell handset that resembles the Motorola RAZR range however we are not sure if the Motorola V10 is the direct successor to the Motorola V9 handset.
Spec wise, according to UnwiredView, the Motorola V10 offers up EV-Do connectivity, a 2 megapixel camera, music player, bluetooth, and an up to 2GBmicroSD slot.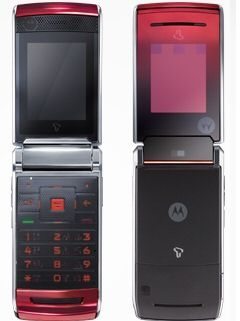 And that's about all we know on the Motorola V10 for now except it should be available in Korea over the next couple of weeks but as yet no pricing has been announced.