Apple will ship iPhone 3G direct to your door
Some time ago when you wanted an Apple iPhone 3G handset you would purchase the iPhone 3G part of the way online and then need to visit your local Apple Store to complete your purchase.
Well now things are a tad different as Apple has now enabled purchasing direct from their online store whereby your purchased Apple iPhone 3G is then shipped direct to your home.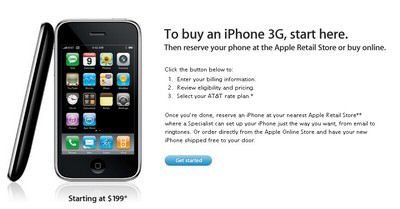 Obviously one could do the same thing via AT&T for some time now, but with Apple now offering the same option of delivering your iPhone 3G handset to your door it just makes like a little easier.