Palm Pre off contract, not unlocked for $549
Well we now know the price of the Palm Pre on contract, but what about an off contract price for the Palm Pre?
Well according to a post over on engadget mobile, Sprint Customer Service is telling prospective customers that the Palm Pre without the 2 year contract will set them back some $549.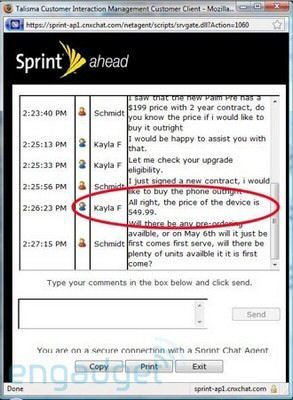 The $549 contract free price is of course only off contract and not an unlocked Palm Pre, so no chance of going with any other carrier. No doubt people will opt for the $199 with 2 year contract though.