Get entertainment, gossip, showbiz news on your mobile phone
Do you love Britain's Got Talent 2009? Well if so get all the latest showbiz news, hot gossip, and style and celebrity news delivered to your mobile phone with Yahoo! Entertainment.
With Yahoo! Entertainment you can easily keep up with the showbiz gossip on your favourite celebrity, including great stuff like fan sites, news and photos and much more besides while mobile. The user can add their preferred news sources so they can stay on top of the latest Hollywood chitchat.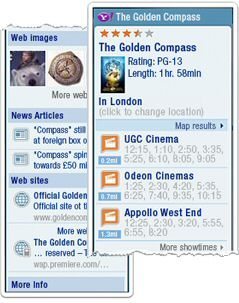 There is also Yahoo! oneSearch which delivers instant access to reviews, movie screening times and even directions to the user's local cinema.