Quickoffice for iPhone gets in-depth review
Ouickoffice for iPhone has now rolled into the Apple iTunes App Store, and the guys over at engadget mobile have taken a look at what the iPhone application has to offer.
Quickoffice for the iPhone application is priced a tad expensive at $19.99but is does offer up several luxuries the business minded may not wish to live without.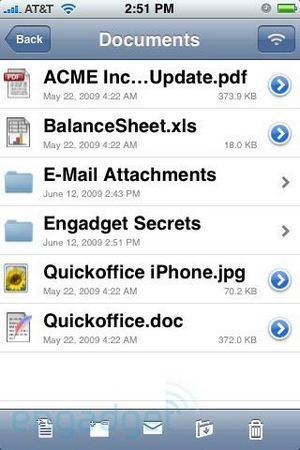 Quickoffice for iPhone delivers real editing for Word docs, text files and Excel spreadsheets and a robust file management system along with JPEG and PDF viewer, but to get the best from this in-depth review just follow the link for all the info and images.