Apple iPhone OS 3.1 beta firmware for developers available
Although iPhone OS 3.0 hasn't been out all that long, Apple has now released iPhone OS 3.1 beta to developers.
Although we are not that sure what iPhone OS 3.1 will include we can speculate that it will probably include some bug fixes and maybe a couple of extra treats to spice up the update.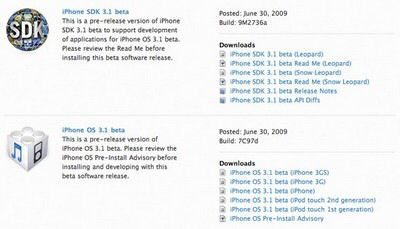 Engadget has been tinkering and have come across a new "Save a Copy" feature for iPhone 3GS video editing that allows the original video to be retained whilst saving an edited video clip. More on this as and when we find out.