iPhone OS 3.1 beta 2 Release Update: disables tethering, public API
iPhone developers can now get hold of iPhone OS 3.1 beta 2 which has now been released reports an article over on engadget mobile.
They are currently looking into what iPhone OS 3.1 bate 2 entails and will of course post when they have anything of interest. However it does appear that Apple has now closed hacks which enable tethering on AT&T in the release.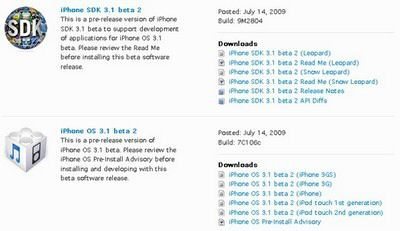 There is also what appears to be an introduction to a public API for manipulating video which the developers are still testing, but could possibly allow apps such as Layar to come to the iPhone 3GS