HTC Touch Diamond2 Warhawk heading for AT&T hits FCC
Some more snooping over at the FCC by engadget mobile has revealed that the AT&T bound HTC Touch Diamond2 Warhawk, although said FCC documentation doesn't reveal much.
However we can state that as the presence of 850 and 1900MHz WCDMA the HTC Touch Diamond2 Warhawk smartphone is definitely heading stateside.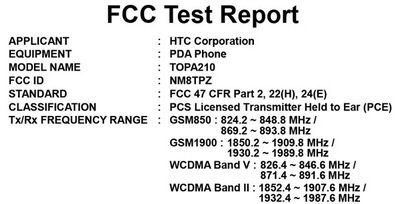 The word was AT&T wanted a terminal acceptance date of the 24th of August, which means that's when it would finalise lab testing, so we'd expect a release sometime in September if all goes well and nothing holds anything up.