Sprint phone called HTC Rhodium spotted, Touch Pro2 likely
The HTC Touch Pro2 is as we know heading for Verizon Wireless, AT&T and up in Canada with Telus, but there hasn't been mention if Sprint would see the HTC Touch Pro2 handset as yet.
Well according to an article on engadget mobile, it does indeed look like Sprint may well be getting their hands on the HTC Touch Pro2 as an official Sprint portal for the NASCAR Sprint Cup Mobile application.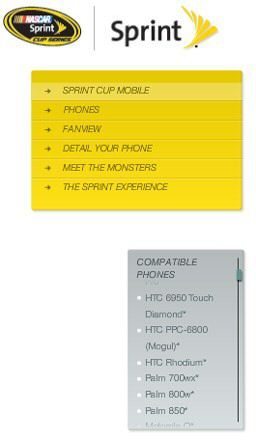 Now although this can't be taken as official confirmation the HTC Touch Pro2 is going with Sprint, but the portal does list the HTC Rhodium as compatible, and the HTC Rhodium is just another name for the HTC Touch Pro2.