Say final goodbye to iPhone 3G and hello to 3GS
The iPhone 3G is becoming an old handset now that the iPhone 3GS is taking over, and while the idea of selling the iPhone 3G at a knock down price of $99 may well seem a good idea, 13 months after its arrival is a smartphone lifetime.
Apple won't be interested in the iPhone 3G the older it gets, and considering the continued sales of the iPhone 3G cuts into the sales of the iPhone 3GS, and so the iPhone 3G is to be phased out according to an article on the BGR.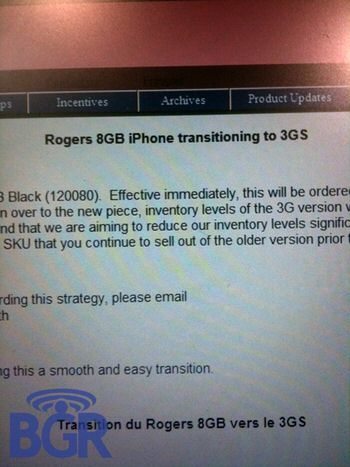 Obviously this move when it comes will leave the newer owners of the iPhone 3G a bit fuming, but they needn't despair as the word via a Rogers screen is there will be a new entry level 8GB iPhone 3GS come available for under $100.