Bell Canada to gain BlackBerry Bold 9700 for HSPA launch?
The Research In Motion BlackBerry Bold 9700 may arrive sooner than expected as inventory screens show the BlackBerry Bold 9700 popping up on Canada's Bell and the USA's AT&T reports electronista.
The info from Bell Canada is somewhat more important as it could signify that Bell is almost ready to activate their HSPA network which the BlackBerry Bold 9700 will be their first 3G HSPA handset.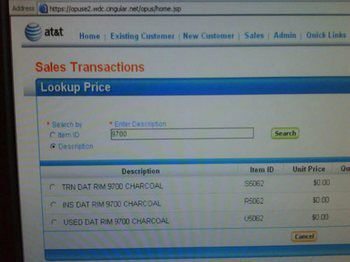 The Bell HSPA network is expected to go live sometime in the fall and will allow roaming on AT&T networks and vice versa and should coincide with the release of the BlackBerry Bold 9700 with Bell although no release date has been announced for the Bold 9700 with either carrier as yet.