HTC Hero in Pink Hue Gets Pictured
Everyone needs a Hero, and now there's one available for the ladies in the form of a pink coloured HTC Hero which has not gone on sale exclusively via Mobile.co.uk.
And the pink version of the HTC Hero has been captured outside its box by modaco, and put side by side with a silver version HTC Hero in a comparison, and looks fairly classy.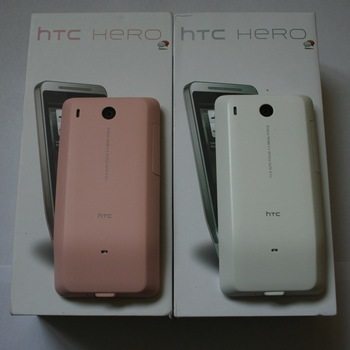 So, silver for the guys and now pink for the ladies, so if you happen to have girlfriend who's looking for a new girly handset now's the time to grab the HTC Hero in pink.