Toshiba TG01 successor TG02 outed by WiFi Alliance
The word according to an article on tweakers.net is that the WiFi Alliance has let it slip that Toshiba is now working on a successor to the Toshiba TG01, the Toshiba TG02 smartphone.
Toshiba has apparently denied this and state the Toshiba TG01 is still going strong; however the WiFi Alliance has issued certification for the Toshiba TG02 which apparently has the codename of TM5-E001, and the FCC has approved the handset.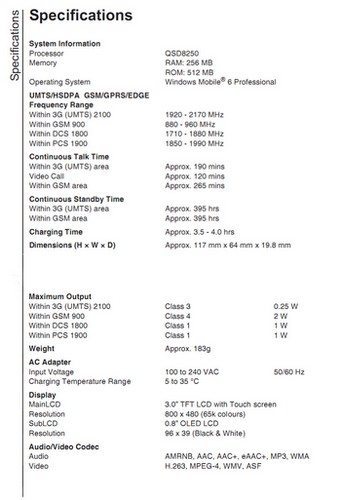 Rumour has it the new Toshiba TG02 will be a clamshell form factor with a 0.8 inch external display, 3 inch internal display, QSD8250 Qualcomm 1GHz Snapdragon chipset. No word on if or when the Toshiba GT02 will surface though.