Verizon (VZW) rebate sheet: Touch Pro2 Nokia 7705 Twist
The launch of Verizon's HTC Touch Pro2 has been pinned as the 11th of September commanding a price tag of $199.99 according to an article on the BGR, and now apparently a tipster has delivers them with a new Verizon rebate sheet.
The Verizon rebate sheet, although is no hard and fast confirmation does support the BGR's general time frame and date with the Verizon HTC Touch Pro2 right at the bottom of the handset list.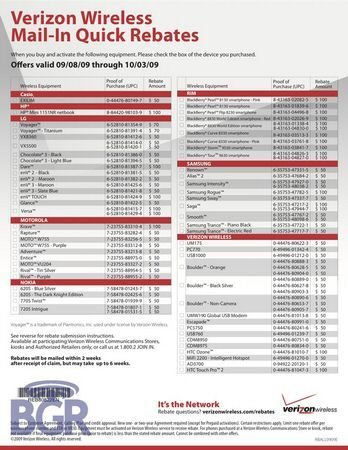 Another snippet is the reported launch date and price of the Nokia 7705 Twist which is reportedly launching online on the 13th of September commanding a price tag of $149.99 and other channels the week after.