How to get Megan Fox Supergirl wallpaper download
Now, every guy who has a mobile phone wants great wallpaper, and one that catches the eye of their mates, and that usually means some hot scantily clad fantasy celebrity fixation; so, this one is mainly for the guys.
What we have here, courtesy of cellsea.com, is a mobile phone wallpaper of not celebrity Megan Fox, but not just any old wallpaper as you can see the Transformers actress is stunningly clad in a sexy Supergirl outfit; and, well let's say that hot Supergirl top leaves little to the imagination. To give you the full effect I have posted a larger picture below.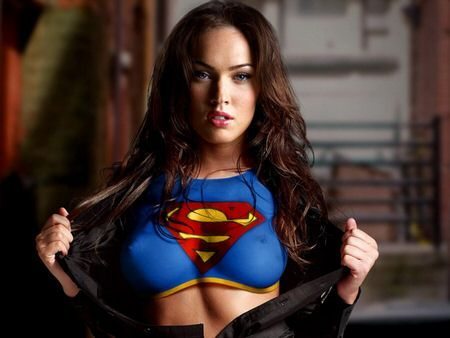 So if you want the Megan Fox Supergirl mobile wallpaper, and we know you do, there are a few ways to get hold of it. You can download to your memory card via your computer; connect your handset to a computer and transfer via Bluetooth; grab it via USB cable connection or if you have an infrared port on your mobile phone you can use that as well.