BlackBerry Essex images captured
Another BlackBerry smartphone gets the picture treatment today, this time the guys over at salomondrin have posted a few images of the BlackBerry Essex smartphone.
It is rumoured that the BlackBerry Essex is the replacement to the BlackBerry Tour handset and features a new trackpad, better camera, although know word on what type and WiFi.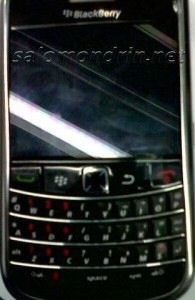 Release wise rumour has it that the BlackBerry Essex may arrive in late January or early February 2010, which is quite soon for Research In Motion to release a follow up handset, but we'll let you know as soon as we hear.