Samsung Giorgio Armani gains in-depth preview
If you are in the market for a designer label mobile phone, you may just want to take a close look at the Samsung Giorgio Armani handset. The guys over at phone arena have got their hands on a prototype Samsung Giorgio Armani and have given the handset a preview.
The prototype Samsung Giorgio Armani packs Windows Mobile 6.1 operating system; however the final device will run Windows Mobile 6.5, and carries some serious multimedia such as a 3.5 inch AMOLED display, 5 megapixel camera and DivX/Xvid.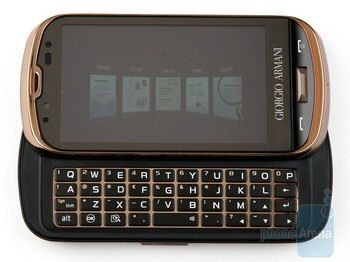 They say that the Samsung Giorgio Armani is quite bulky for a Windows Mobile smartphone due to its solid metal front, and comes out roughly the same size as the HTC Touch Pro2. The guys go into quite some detail with this handset and have an abundance of images, so hit up the link for that full on preview review.