Tekken, Rock Band Games and new OS 3.1.2 firmware hits iPhone
The Apple iPhone seems to be big business at the moment and so much news is coming in, two awesome games such as Tekken and Rock Band has hit the iPhone and the all new OS 3.1.2 firmware update seems to be pulling in a lot of chit-chat.
Gaming platforms are getting a lot of credit these days and even the iPhone can keep up with the likes of the PSP, PS3 and so forth, both Tekken and Rock Band are targeting to mobile OS. How about the likes of Bluetooth and co-operative online multiplayer modes or what about the likes of regular updates available with new downloadable content and tracks.((We will write about Tekken and Rock Band in our App section as soon as we hear more)).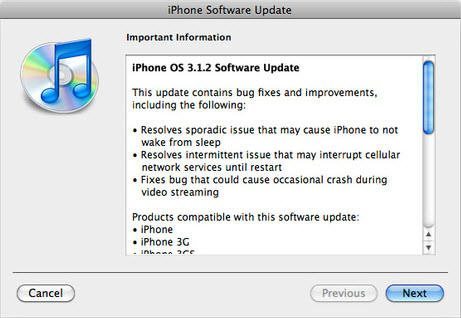 We mentioned the other day about the minor firmware update for the Apple iPhone and iPod touch which is version 3.1.2, this new update will bug fixes and improvements, the improvements include these: Resolves intermittent issue that may interrupt cellular network services until restart, Resolves sporadic issue that may cause iPhone to not wake from sleep and Fixes bug that could cause occasional crash during video streaming.
Source — Trusted Reviews