2 new Wireless Charging Solutions becoming available
Two new wireless charging solutions have now come to light thanks to the guys over at intomobile, the POWERMAT and the Gear4 POWERPAD.
Apparently a post on techdigest.tv, a couple of days ago claims that the Gear4 POWRPAD is the world's first dedicated wireless charger for the Apple iPhone. Then they spotted several poster ads for the POWERMAT at Heathrow Airport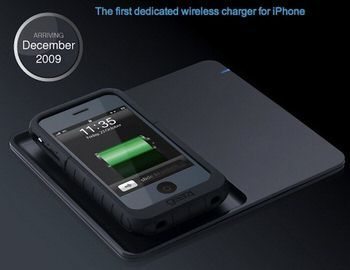 However, both of these wireless charging solutions work is the same way via a mat and jacket for the iPhone and uses inductive loop charging to deliver the charge wirelessly. So there it is, 2 new wireless charging solutions, the POWERMAT is up for pre-order at £69.99 while the Gear4 POWERPAD arrives in December.