Nokia User Interface Patent Pending: Physically Flexible
Can you remember some concept ideas from Nokia that we published sometime ago? You know like the Nokia Aeon or the Nokia Morph Nanotechnology device that we wrote about with video (Watch below), well Nokia now have a new "Nokia User Interface Patent Pending".
We mentioned February 25th, 2008 about the Nokia Morph device (Picture below) and must say we was a little sceptical if this would ever happen, well seeing as Nokia has a patent pending on clearly what looks like to be something "Physically Flexible" you can see that things do come a reality in the end.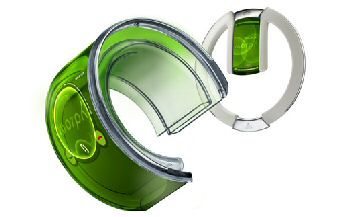 The next generation of smartphones need to be more special and concept phones need to be reality phones, new mobile smartphones that can be worn as bracelets. The new patent has been titled "USER INTERFACE, DEVICE AND METHOD FOR A PHYSICALLY FLEXIBLE DEVICE",
If you check out FIG. 10a in the image above you can clearly see "Can" written on it, FIG. 10b says "Bowl" and FIG. 10c shows "Roof or a Tent", wonder what they are up to.
We will keep you posted about this patent, we are intrigued as much as you are, in the meantime please watch the video below.
Source – UberGizmo Image via GoRumors.com