Vodafone 845 Preview Video and 7 More Handsets Introduced
We have a preview video for your viewing pleasure today of Vodafone's first own branded Android smartphone, the Vodafone 845, which can be viewed below courtesy of the guys over at unwired view.
Vodafone has now gone all official with introducing the Vodafone 845 which is made by Huawei and along with the handset has also introduced a further seven new phones, all of which are own branded. The other 7 handsets are, the Vodafone 546 with 2.2 inch landscape display and QWERTY keyboard for emerging markets.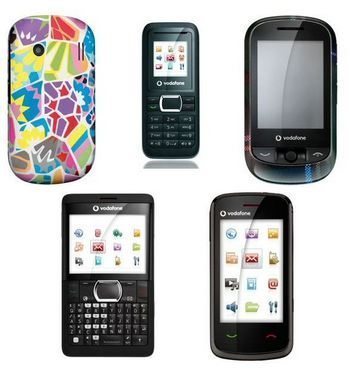 The Vodafone 543 and Vodafone 547, both full touch handsets with the 543 sporting a 2.4 inch QVGA display, changeable covers and Opera Mini, while the 574 has a 2.8 inch display. Then there is the Vodafone 246, Vodafone 274 and Vodafone 248 which are all "ultra low cost" handsets with colour displays and FM radio, while the Vodafone 247 spots a rear solar panel.
The Vodafone 845 runs the Android 2.1 operating system and sports a 2.8 inch QVGA touch screen with a 3 megapixel camera, Vodafone 360 services, 3G, WiFi, and should become available next month commanding a price tag of roughly €150 without contract.
That's the lot, all you need do now is head on down to the Vodafone 845 preview video and check it out, enjoy.