iPhone 4G / HD Apple Clone, would you buy it?
Since the Gizmodo Apple iPhone 4G / HD prototype saga it seems clone makers are coming out of the woodwork to produce copies, the question is "Would you buy these clones?" personally we would not.
The iPhone 4G that Gizmodo had was taken apart bit-by-bit and revealed quite a lot, and this one we are showing here thanks to micgadget is very much similar. iPhone clone makers in Shenzhen are processing a look-alike iPhone 4G, which is apparently a lot thinner that the model Gizmodo had.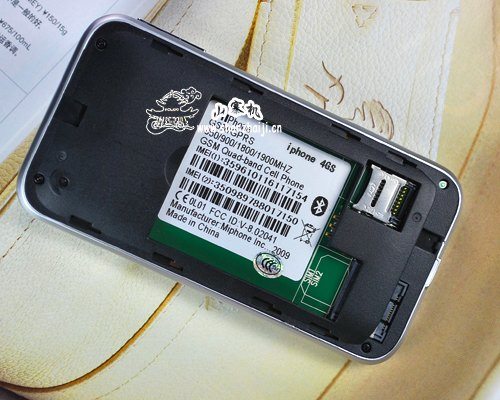 This iPhone clone features a removable battery, sliding keyboard and a metal exterior, if you look at the back of the batter it clearly says iPhone 4GS, could this be the 5th-generation iPhone? The speakers on this copy, is at the tail of the device with a USB port.
Other features include a 3.2-inch display and SIM Dual standby, we do not know the price or any other specs on this clone as of yet but we will let you know.
We always recommend you buy the original iPhone via Apple and steer clear of clones, but then that is your choice. Would you buy the iPhone 4G / HD Clone.
Source — Gadgets DNA — Photos via shanzhaiji