iPhone Winterboard Themes: What Is The Best?
If you are an owner of a jailbroken iPhone you will no doubt have heard of and maybe have installed the Winterboard app which can be gained from Cydia and is one of the best free iPhone jailbreak applications.
The guys over at Top iPhone Resource, have been using Winterboard themes for three years and have come up with a collection of the best iPhone Winterboard themes, and also post new themes to Twitter via @TopiPhone.
So here are a few of what they thing are the best iPhone Winterboard Themes available…first off is iOS4.0 Winterboard Theme which means if you love the look of iOS4.0 you can have it right away by downloading this theme.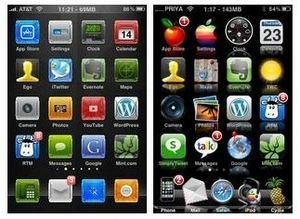 Then there's the Alit Winterboard Theme which has in excess of 32 icons, badges, slider, status bar, lock screen background, dock, dark grey wallpaper and much more. Then there's the GinoAwesome theme, which is fun and colourful and features unique icons for a multitude of applications.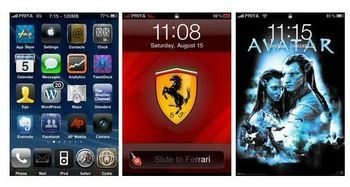 Or how about the Blue Thunder Winterboard Theme, Ferrari Winterboard Theme, Avatar HD Video iPhone Theme, the iComplete 3 iPhone Theme, Ultimate Chrome Theme, Glaskart iPhone Theme, iBox Carbon Winterboard Theme, Windows Seven Ultimate Theme and many more that you can view by hitting up their website.
Those are juts a few of what iPhone Winterboard Themes there are available to the iPhone user, so do you have your favourite iPhone Winterboard Theme? If so what in your opinion do you think is the best iPhone Winterboard Theme? Feel free to let us know by shouting out in our comments area below.