Will Just Mobile Xtand House iPhone 4? Mini iMac Lookalike
When it comes to iPhone accessories we like to find the 'something that sticks out' sort of accessory and we think we have come across just that, say hello to the Just Mobile Xtand for the iPhone.
iPhone Download Blog says "Turn Your iPhone into a Mini iMac", which is pretty fitting if you ask us. This iPhone accessory is an aluminum holder for your device that basically morphs it into an iMac lookalike.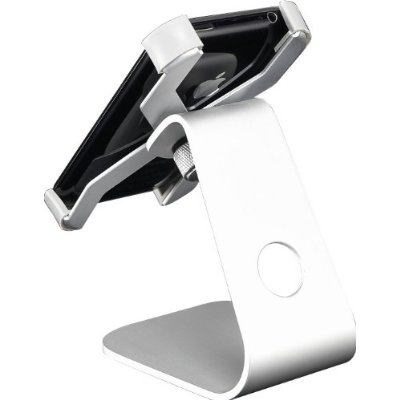 Looking at the source site above they are showing the Just Mobile Xtand for the iPhone yet the links sends you off to Amazon to show the Just Mobile Xtand Pro for macbook, oh well at least you get to see both products.
Amazon shows that this stand is for the Apple iPhone and iPhone 3G but we would like to know if it will house the iPhone 4, the stand is fantastic for watching movies, looking at pictures in portrait or landscape mode and even reading iBooks. We really like this accessory and would love to know if you think the same.
For more information please visit Amazon where you can purchase for $33.50, list price is normally $39.99 so you save $6.49 (16%) (Bargain). If you already own this iPhone gadget please do send in your personal review.