Sony Ericsson Xperia Play PlayStation Phone Pictured Again
The latest tech gizmo being worked on by Sony Ericsson seems to be hitting the net waves quite a lot lately, with videos and images of the new PlayStation phone being outed everywhere. The PlayStation phone is of course the Sony Ericsson Xperia Play and the device has again got itself pictured.
According to an article over on T3 by Devina Divecha, by way of Tech Watch, the gaming phone has been spotted in China as ePrice has posted numerous images of the Sony Ericsson Xperia Play to their website.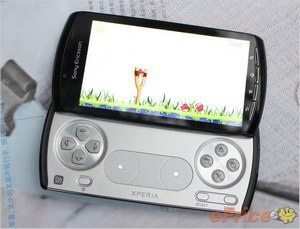 Nothing really new information wise though, just the specs that we are all aware of such as Android 2.3 Gingerbread, 1GHz processor , 4 inch display and of course that PlayStation control pad.
As for actual release of the Sony Ericsson Xperia Play, that's still not known, but the rumour is the device will launch at Mobile World Congress next month on T-Mobile and Orange.
So, if the rumours are true will any of our readers be snapping up the Sony Ericsson Xperia Play once the gaming phone hit's the public arena?