Animal Planet Apps For Smartphones
For all you animal lovers and children out there that own a smartphone we have a few animal orientated apps for your consideration today iOS devices and Android smartphones, so let's kick off with an app for the iPhone, iPod Touch and Apple iPad.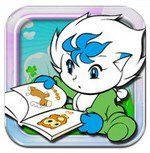 Animal-Planet for iOS devices has been designed for childhood education and fun pre-school teaching and enables the young to gain close contact with the animal world whilst at home with 50 animations and cartoons.
Animal-Planet app users can remove a piece of cover and guess what animal lays underneath and covers can be removed by blowing, shaking or touching your iOS device and aims to improve a child's memory and expand their knowledge of the animal kingdom. Animal-Planet is available from iTunes for $0.99.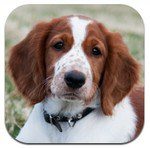 Next we have The Big Picture Book for the iPhone, iPod Touch and Apple iPad, again an application, which had been designed to educate and entertain young children, and delivers 83 high-resolution photos in 6 categories such as animals, at the zoo and baby animals, colours & fruits, vegetables and vehicles.
With The Big Picture Book for the Apple iPad, iPod Touch and iPhone the user taps the image and text and a voice will let them know what the picture represents and move onto the next image by swiping the screen. The Big Picture Book app for iOS devices can be downloaded from iTunes at a cost of $2.99.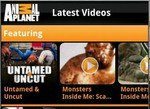 Moving onto Android we have Animal Planet for Android smartpehones courtesy of Appbrain, which delivers to the user beautiful animal photos, animal videos, Animal Planet TV schedules, quizzes.
According to the app's blurb Animal Planet is the only entertainment brand that immerses viewers into the full range of life in the animal kingdom, and is a free download from the Android Market.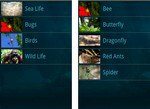 Last we have the One Planet app for Android, which was developed with the Brightcove app SDK for Android and delivers all the excitement the animal kingdom offers with the ability to locate video footage of your favourite species.
One Planet offers video footage on sea life, wildlife, birds, bugs, and more and is a free download from the Android Market for all Android devices or via Appbrain.
There you have it just four mobile apps to do with animals and the animal planet, of course there are many more available from the application stores which you can simply locate by performing a search via your chosen device.