Motorola Xoom Accessories: Docks, Case, Bluetooth Keyboard and More
If you are in the market to snap you the new Android 3.0 Honeycomb tablet from the Motorola camp, the Motorola Xoom, you may what to also grab an accessory or two to compliment your new mobile tablet device, as we thought we'd bring you a few.
The Motorola Xoom has an array of accessories for you to choose from such as new smart docking stations that charge your Motorola Xoom and also lets the user view video on their HD TV and listen to music.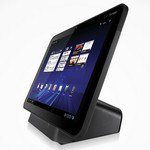 So first up we have the Motorola Xoom Speaker Dock, an HD dock which features built in speakers and enables the user to enjoy hands free video chats, listen to music, watch videos, use apps and all whilst charging your tablet so you are ready to go.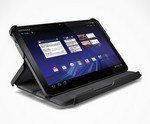 Next, if you purchase the Motorola Xoom then you'll probably require a protection case at some stage, so how about the Motorola Xoom Portfolio Case, the case not only protects your tablet from damage but also acts as a convenient stand so you can view your device at differing angles.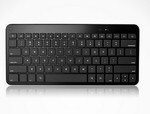 Can't quite get used to the Motorola Xoom on screen keyboard, well how about a Bluetooth keyboard with the Motorola Wireless Keyboard for the Motorola Xoom. The Motorola Wireless Keyboard has been designed with Android in mind, and is a thin, full sized physical keyboard with shortcut keys for navigation.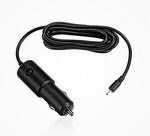 Want to keep your Motorola Xoom charged whilst on the move? Then how about the Motorola Xoom Car Charger, a handy cable, which plugs into your tablet and into your car cigarette lighter port to keep your device fully powered up while on the go.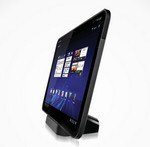 Of course you could always simply opt to get the Standard Motorola Xoom Dock, which charges the tablet while letting the user work on the device at a convenient viewing angle so you can remain charged whilst watching videos, working, listening to music and such.
So there are just five Motorola Xoom accessories for you to take your pick from, although we can't tell you how much they will hit your pocket for just yet as currently you need to sign up for email notification, but no doubt pricing and availability will be announced once the Motorola Xoom is released.