Top 5 Good Blood Pressure Monitor iOS Apps
In this modern day and age of hectic lifestyles and the day-to-day stress people suffer from; it is always a good idea to keep tabs on just how your blood pressure is doing so you know when it's getting a bit low or too high.
So with this in mind and thinking of the health conscious smartphone owner, we have come up with our list of the top 5 good blood pressure monitor apps for those who use an iOS device, so let's get right to it…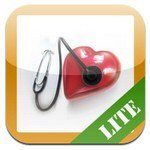 First up we have the BP Tracker Lite – Blood Pressure Tracker app for the iPhone, iPod Touch or Apple iPad, and is the most powerful blood pressure tracking tool in the App Store enabling the user to log their BP, medication, HR and other information.
The BP Tracker Lite app offers good graphing which delivers the users weekly/monthly/quarterly trend and also supports taking a snapshot which can be sent via email along with scrolling support, and includes a facts module of tips to enable the user to maintain a normal blood pressure. The BP Tracker Lite app can be downloaded for free from iTunes.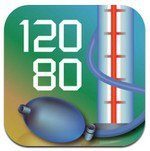 Next we have the iBP Blood Pressure app for iOS devices, a blood pressure tracking an analysis tool that uses coloured icons to show when the users blood pressure is normal, high or hypertension, and delivers an interactive graph so the user can show their weekly/monthly/yearly along with time of day.
The iBP Blood Pressure app features easy data input via dials rather than keyboard, a CSV data restore capability, allows multiple users, user configurable colour ranges, multiple email addresses, passcode protection, and weight units if Lbs or Kg. The iBP Blood Pressure app can be downloaded from iTunes to your iPhone, iPod Touch or Apple iPad at a cost of just $0.99.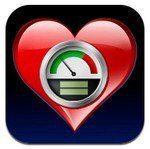 Halfway we have the IBPTouch blood pressure tracking and reporting app for the iPhone and iPod Touch, an app that delivers to the user an easy to use interface so they can track, chart and report their blood pressure readings.
The IBPTouch app features no limit blood pressure readings for storing on the database, multiple blood pressure entries a day, readings auto-timestamped with entry date and time, reports can be emailed and if charts are saved as an image they can be emailed as well. The IBPTouch app is available from iTunes at a cost of $0.99.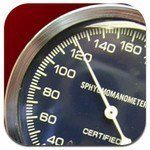 Almost there we have the HeartWise Blood Pressure Tracker app, an iOS app that is one of the highest rated and reviewed apps in the App Store due to the app's easy of use for quick tracking and recording of the users blood pressure, weight and resting heart rate.
The HeartWise Blood Pressure Tracker app allows the user to track systolic and diastolic blood pressure, resting heart rate (Pulse), and weight, auto- calculates mean arterial pressure, pulse pressure, and body mass index, exportation of fully formatted report in text or spreadsheet format, and importation of existing data from other apps. The HeartWise Blood Pressure Tracker app can be downloaded to your iOS device for $0.99 from iTunes.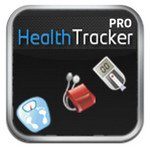 Last but not least we have the Health Tracker PRO app one of the most comprehensive and complete health tracking apps available in the App Store, enabling the tracking of blood sugar, blood pressure including systolic, diastolic, resting heart rate, and mean arterial pressure, and a body mass index.
The Health Tracker PRO app features a simple and intuitive interface; colour codes values and indicators, track weight and height, health trends graphs, and customisable export to send reading records to yourself or doctor. The Health Track PRO app is available for the Apple iPad, iPos Touch and iPhone from iTunes for a price of $3.99.
So there you have it, 5 good blood pressure applications for iOS devices that enable the user to keep a close eye on their blood pressure and thus stay on top of the game when it comes to their health.