Think HTC: MacBook Pro Thunderbolt (Light Peak) Port
Not sure if we are the only ones thinking this but Apple will be putting in its MacBook Pro 13-inch model the Light Peak port that they have called "Thunderbolt", time for HTC to think.
Now we all know that HTC is releasing its new smartphone called Thunderbolt so how come the new MacBook Pro is getting the Light Peak port also named Thunderbolt, surely you cannot have two products with the same name.
Who is wrong, HTC or Intel and could Apple be under scrutiny for applying something with the same name as HTC, this is only a thought and I am merely thinking outside the box.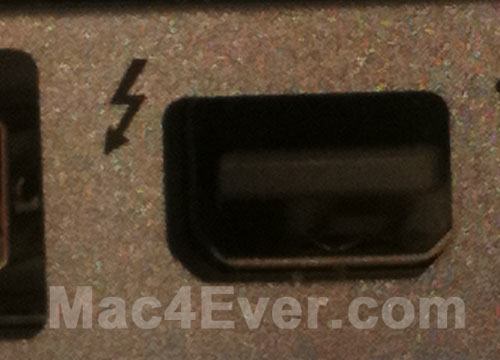 MacRumors by way of Mac4Ever is showing an image of the low end 13-inch MacBook Pro featuring the new port, the image below clearly shows the new Thunderbolt / DisplayPort hybrid port.
Intel will be officially launching the new Light Peak aka Thunderbolt on Thursday at the same times as the Apple's new MacBook Pros. Please let us know what you think of the above?