Rational Choice: Xperia Play, LG Optimus 3D & iPhone 4
There are three smartphones that need a rational choice especially when it comes down to prices, the phones we are talking about are the Sony Ericsson Play (PlayStation Phone), the LG Optimus 3D and the Apple iPhone 4. Will you be rational when it comes to buying one of the three smartphones?
We have decided to hold a poll to see what you would vote for out of these top gaming smartphones, the LG Optimus 3D and Sony Ericsson Xperia Play can now be pre-ordered over on Play.com and the Apple iPhone 4 is already available to buy, what will your choice be?
The Xperia Play is £519.99 and is due to be released release on 28 March 2011, the LG Optimus 3D £514.99 and is due for release on 25 April 2011 and the Apple iPhone (We chose the cheapest model on Play.com), which is the 16GB is £689.99.
All 3 handsets are all very good especially when it comes down to specs, they are all fantastic for gaming, emailing, web browsing and so forth but what one will you choose.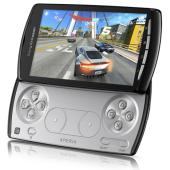 Xperia Play Main Features: Google Android 2.3 (Gingerbread), 5.1-megapixel camera with Auto focus/Flash/Geo tagging/Image stabiliser/Touch focus/Video light/Video recording, 1 GHz Snapdragon processor, microSD card support up to 32 GB with 8GB card included, 4-inch 480 x 854 pixels (FWVGA) Capacitive Multi-touch display, and so much more. Pre-order now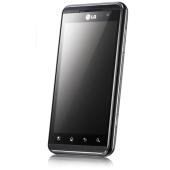 LG Optimus 3D Main Features: Android OS 2.2 Froyo, 1GHz Dual-Core Dual-Channel processor, 8GB memory and 4GB LP DDR2, 4.3-inch 3D WVGA touchscreen, 5MP dual-lens camera, 2D 1080p MPEG-4/H.264 recording and playback, 3D: 720p H.264 SEI recording and playback and much more. Pre-order now.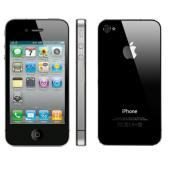 Apple iPhone 4 (16GB) Main Features: 5-megapixel Camera with built in LED flash, Front facing camera for video calls, HD 720p video recording, 3.5-inch Capacitive touchscreen, iOS4 operating system, Multi-touch input, Wi Fi/3G/Bluetooth/GPS connectivity, Accelerometer sensor for auto-rotate, Three-axis gyro sensor and much more. Buy Now
Now please look at our poll question below and click the field of your choice, this will allow us to see what choice of smartphone is most popular and helps us understand what our readers prefer. Thanks
[poll id="252″]