iPhone 5 Parts Surface Confirms Suspicions
Remember not too long ago there was a rumour that Apple was looking at an edge-to-edge display for a future iOS device, and another that the next generation iPhone would have a larger display, well they were almost right.
According to an article over on Phone Dog and by way of 9to5 Mac, it appears what is presumed to be an iPhone 5 part has surface on Chinese website Ideals China, and just might be the digitiser panel for the iPhone 5.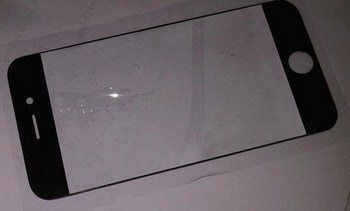 Apparently there's no confirmation as to the size of the display but word has it, it could be 4-inches and sports a very thin bezel which would make the display almost edge-to-edge, thus if true we could well be seeing this new display when the iPhone 5 hits later in the year.
Of course as usual it's all speculation and no one in any officially capacity is saying a word on the matter. Personally I'm still not convince that an edge-to-edge display is the way to go as I can see many operating that display by mistake at one point or another.
But what do our reader's think, would it be good for the iPhone 5 to have a 4 inch almost edge-to-edge display, or do you feel that holding the device would be somewhat more awkward?