Acer Iconia Tab W500 UK Price, Specs & Review
There are many tablet PCs releasing like Apple iPad 2, Motorola Xoom and many more and now the new Acer Iconia Tab W500 so let's mention a few details covering specs, release and price and a quick review.
The Acer Iconia Tab W500 according to SlashGear is releasing in the UK sometime in March with a price tag of £449 ($720), this price is without the keyboard (Tablet docked in Keyboard image below), if you prefer the keyboard with the Acer Iconia the price will be £529 ($848).
Main Acer Iconia Tab W500 Specs Include: 10-inch multitouch display, running on Windows 7, 2GB RAM, UMTS support, AMD C-50 processor, AMD Radeon HD6250 graphics, TouchBrowser, SocialJogger and much more.
Cnet has done a quick review saying on the good side the optional keyboard dock is great and the tablet comes with loads of connections, on the bad side it comes with Windows 7 that does not provide a great tablet experience and the dock may not be robust.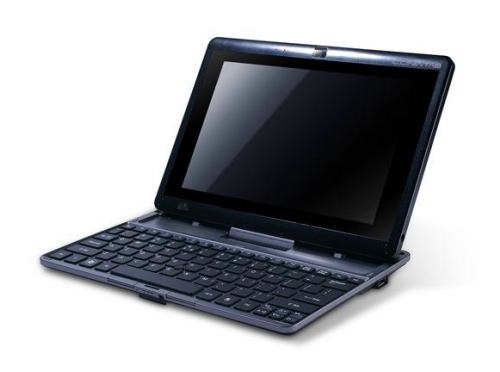 Is the Acer Iconia Tab W500 something you would consider buying? Please do let us know what you think. For more information please do visit UMPC Protal