Fastest and Most Expensive Sports Cars via iOS Apps
If you own an Apple device you will defiantly love these two iOS apps, the first app is called 'Fastest Cars in the World' and the other is 'Most Expensive Cars in the World', here are a few details on each application.
The first app called 'Fastest Cars in the World' is something we would all want but if you cannot afford a very fast flash car then just download this app via iTunes and learn more about them. This app contains many fast cars with speed and power and gives you information on each sports car with stunning pictures as well. Two pics below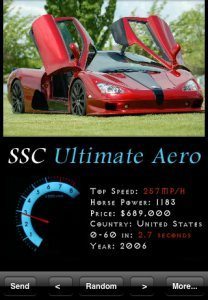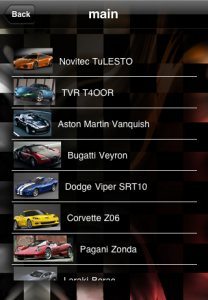 The second app called 'Most Expensive Cars in the World' via iTunes is similar to the above application featuring sports cars and its price like the Ferrari Enzo for 1.2-million, these cars are best suited for the millionaires club. Each photo comes with information; price and why it is so expensive, you can even save your favourite car into your photo library and set as your homescreen and wallpaper. Two pics below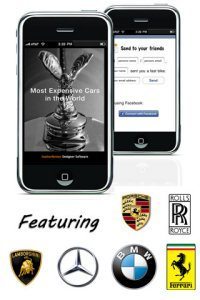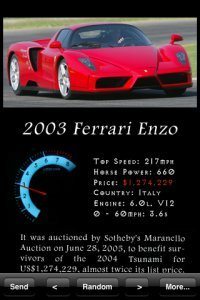 Please do let us know what you think of the two apps mentioned above, your comments are very important to us as it lets us know if the apps are good or not.