iPad 2 Cases by Speck: PixelSkin HD and iGuy
The Apple iPad 2 is already out in the U.S and coming to the UK this Friday and what better way to protect and make them look good with new iPad cases, we had a press release sent in today about two iPad cases named PixelSkin HD Wrap case and another called iGuy. Check them out
Before we go on the price of the PixelSkin HD Wrap case is $49.95 and the iGuy (Looks great this one) is $39.95.
Following the launch of the game-changing iPad 2, Apple has once again caused a stir in the digital world – and Speck, a world leader in cases and bags for electronic devices, has responded with updates and redesigns to some of its most popular iPad cases as must-have iPad 2 accessories.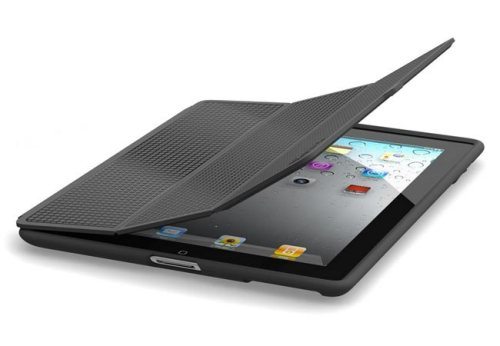 These include the two-layer hard-shell CandyShell Wrap with a flip-close cover that converts to a stand, and FitFolio, Speck's ultra-lightweight, custom-fit folio case that's ideal for reading, working, gaming and lots more.
Speck is also releasing a series of all-new cases for iPad 2: the super-sleek glossy-matte PixelSkin HD Wrap case for iPad 2 ramps up Speck's award-winning, pixel-pattern CandyShell Wrap for the first gen iPad to iPad2 size. And the iconic iGuy makes a triumphant return as a web-only exclusive: this freestanding foam case for iPad and iPad 2 is the perfect way for kids (and a good few adults that should know better too) to give their tablet some personality while keeping it totally protected.
"Apple has managed to refine a product that is nearly perfect. We're applying the same mentality to our cases for the iPad 2," said Irene Baran, CEO of Speck Products. "Not only is Apple's new tablet a drop-dead sexy piece of hardware, we're acutely aware of the new ways people will be using it. We're adding fresh functionality as well as style and protection."
There will be many more innovative and stylishly Spexy cases coming that will make using your iPad 2 more safe, more comfortable, and more fun, whether you're at home, in the office, or on the go.
In the meantime, Speck's current iPad bags and sleeves are a perfect fit for the iPad 2–and are available right now in stores and on the Speck website.