Otterbox Case for iPad: Utility Series Latch
If you are looking for a stunning Otterbox case for the Apple iPad then the 'Utility Series Latch' is a choice you should consider, this case looks fantastic and can be used with or without the Defender Series or Commuter Series cases.
This Otterbox iPad case is not really a case but merely a strap on accessory for handling with ease, it is a latch iPad case with adjustable handstrap that fits onto the iPad that comes with a padded strap that is adjustable.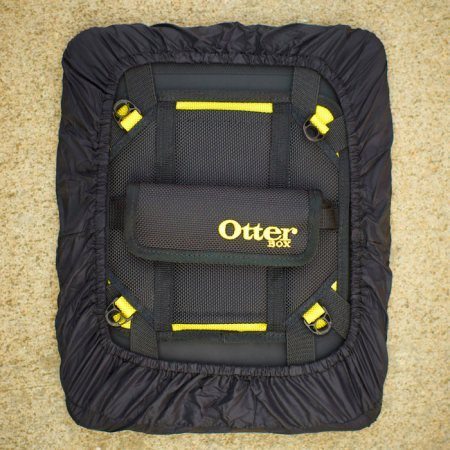 The strap has heavy duty Velcro secures, you can strap it to your leg whilst sitting or to your hand whilst walking or running etc, you can even strap it to the back of a car headrest for easy viewing pleasure. It also comes with an accessory storage bag to keep all your little straps in one handy place; this also doubles as a stand for the iPad.
You can use the lanyard that attaches to the corners on the back of the Latch and can be adjusted to your desired length to hang the iPad in either landscape or portrait orientation.
Overall the Otterbox Utility Series Latch looks great and gives the Apple iPad that extra stylish look whilst given you a little freedom whilst carrying. We are thinking of getting one to test it out. For more information please visit the Otterbox website where you can purchase for only $49.95.
Please check out the PDF file for even more information and images. If you already have this iPad latch case please let us know what you think of it. Your reviews are very important.