iPhone 4 Nano by Shanzhai: Come On Apple
Apple may not have designed nor will there be a release of the iPhone 4 Nano but there is a substitute called the Shanzhai iPhone 4 Nano.
Ok it is a fake Apple device but at least it proves it can be made, do not build your hopes up too much because the operating system is an iOS clone based on Java. The rear camera is nothing special either because it is a small 1.3 mega-pixel photos, it does seem to have a front facing camera as well.
The Shanzhai iPhone 4 Nano will cost around 380 Yuan ($58), in a nutshell it is a rip-off shrunken down iPhone 4 without the iPhone 4 goodness. But hey at least we know the iPhone 4 can go small, come on Apple release one just so we know you guys have the Midas touch.
Visit China and bag yourself this tiny little smartphone, just want to say thanks to Giz-China for the images. Will you get one of these Apple Fakes or will you sit back and hope for the best that Apple releases one, not going to happen but hey we can all dream now and then.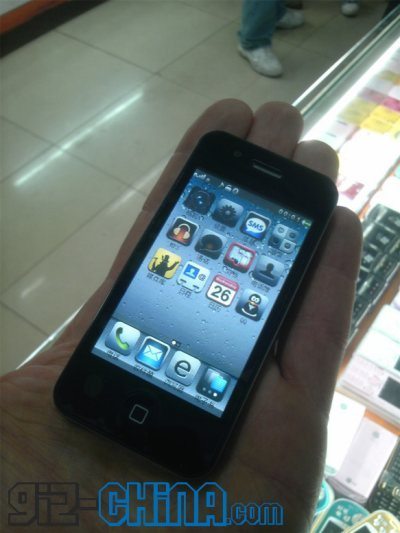 Source – Engadget