Apple iPad 2 Accessories: Eco-Vue Green Case
If you own an iPad 2 and you want to protect your device from scratches or unexpected impacts, then why not check out the Marware Eco-Vue case.
The Marware Eco-Vue iPad 2 case is a versatile, folio-style eco-leather case with sophisticated style and impact and scratch resistant protection, and costs $54.99. Unlike other iPad 2 leather folio-style covers, the Eco-Vue offers three solutions in one: a horizontal stand, a foldaway, low-angle stand and an innovative elastic hand strap
Also, it is 30% thinner than the previous and wildly popular Eco-Vue. When it comes to safeguarding your Apple iPad 2, why not protect your investment and the environment with the Marware Eco-Vue iPad 2 case.
In addition to the functionality and style, Marware utilizes durable eco-leather so fewer toxins are used in the tanning process and thus, minimizes toxic runoff into the ground and water tables. Also, no chlorine, no sulfuric acid and no petroleum/chemical based dyes are used. This is real leather, without the environmental impact caused by standard tanning and dyeing processes.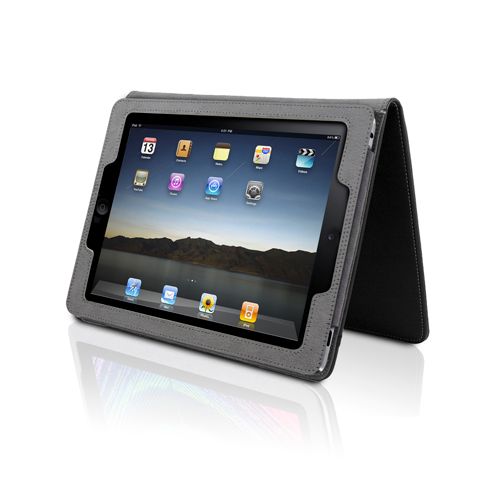 Main Features: eco-leather iPad 2 case made from RoHS compliant leather (Restriction of Hazardous Substances), Innovative hand strap making it easier to hold and use the iPad 2, Protective folio cover that folds back and doubles as an iPad 2 display stand, Low-angle, foldaway table top stand for typing or display.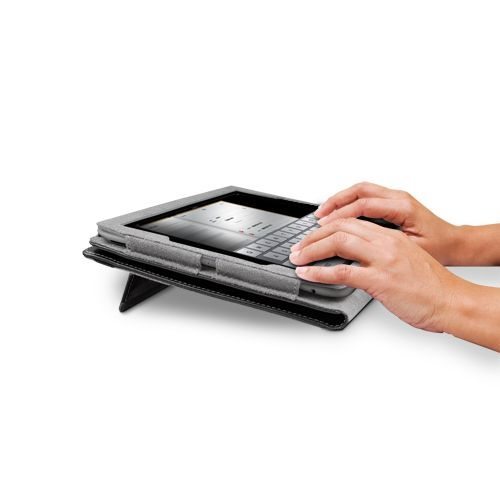 Also includes: Fold over safety tab that locks the iPad 2 in place, Elastic closure strap keeps the case in open or closed position, Soft micro suede interior for enhanced feel and scratch resistance, Camera hole cut-out on the back, Access to all buttons and ports so you can charge and sync without removing case.
For more information and to purchase this case visit Marware Website and please let us know what you think.