Apple iPad Adobe Photoshop iOS Apps Available
For the iOS faithful that enjoy a bit of photo manipulation last week Adobe updated their Photoshop so it could work with apps for the Apple iPad and now the word is Adobe has release said apps for download from iTunes.
The guys over at 9to5 Mac discovered the Adobe Photoshop apps, which are Adobe Nav, Adobe Color Lava and Adobe Eazel and are all just for the Apple iPad, so lets see what each of the iOS apps does…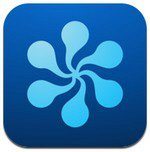 First off is the Adobe Color Lava app that enables the user to mix colours and create custom swatches, is interactive with Photoshop CS5 in real time, tapping on a swatch on your Apple iPad will make the foreground colour in your Photoshop CS5 panel.
With the Adobe Color Lava app the user can make fine adjustments using the hue and saturation sliders along with viewing RGB and HSB values and share swatches by emailing from the Adobe Coloe Lava app. The Adobe Color Lava app can be downloaded from iTunes at a cost of 2.99.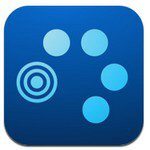 Next we have the Adobe Eazel app for the Apple iPad, with this iOS app the user can get colour blends via a painting tech that offers a new type of interaction between wet and dry paint with a unique UI that allows the user to paint across the whole expanse of the Apple iPad.
Adobe Eazel enables the user to paint with their fingertips and features controls for changing colour, brush size, opacity and others, save paintings to the Apple iPad photos app and shave as a Jpeg via email. The Adobe Eazel app is available from iTunes at a cost of $4.99.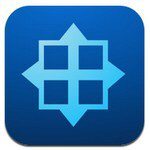 Lastly we have Adobe Nav for the iPad, an app that allows the user to customise the way the Photoshop CS5 toolbar shows up on the iPad display and can save 1 Nav toolbar with up to 16 tools, and also the ability to view, reorder and zoom in on 200 open Photoshop docs on your display.
With the Adobe Nav app the user taps on any open document on their Apple iPad to make said document an active doc in Photoshop CS5. The Adobe Nav iOS app for the iPad is available from iTunes at a cost of $1.99.
We also have courtesy of the guys over at 9to5 Mac three promo videos of all three Adobe Photoshop Apple iPad apps for your viewing pleasure below…enjoy.