Nokia N9 meeGo Smartphone: FCC & Quick Specs
We have seen leaked pictures of the meeGo-powered Nokia N9 smartphone circulating the internet for some time now, but yesterday the device received FCC approval. Therefore, we are able to provide you with some of the specs we will see, when the handset is released.
There was an indication earlier this year that the N9 (aka RM-680), was believed to be dead and buried. However, news of the FCC approval shows that the N9 is alive and still kicking, great news for the Nokia faithful.
Features revealed in FCC documents show that Nokia's N9 will come with support for the following WCDMA bands I, II, IV, V and VIII and GSM bands 850, 1900, 1800 and 1900, which makes the handset a perfect match for either AT&T and T-Mobile USA. FCC test reports also confirm the device will come with Bluetooth support and WiFi.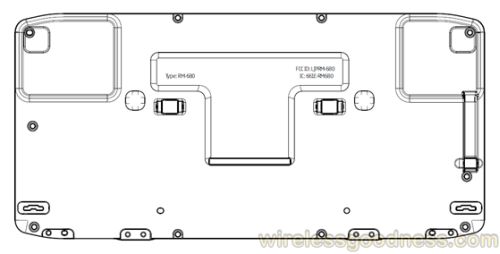 As indicated in the article by the guys at Wireless Goodness, at present there are no FCC photos of the external and internal workings of the N9, as these will remain confidential until June. However, we do get to see the underside of the N9 in the label picture and this shows that distinctive underside shape, as seen in the leaked pictures of the device over at Engadget.
We do not have any pricing information yet, nor do we know when the Nokia N9 will release. However, with the FCC confidentiality running out on June 24, 2011 for the N9, there is a possibility that the smartphone could launch before that date.