Unique iPad 2 Cases by Substrata
If you are the proud owner of an Apple iPad 2 maybe you don't want an ordinary looking case to keep your iOS tablet protected, but would rather have something a little more unique so you stand out from the rest and this is where the Substrata iPad 2 cases come in.
The Apple iPad 2 cases by Substrata are available in 6 models and 3 styles and are constructed in wood and the three styles are "Tabletop" "Open" and "Artisan," with the Tabletop version being made of solid birch plywood and leather, the Open version constructed in solid hardwood, and the Artisan made in walnut with an integrated wood hinge.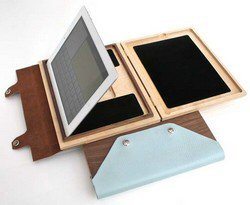 The Apple iPad 2 Tabletop case features a leather closure that has been reclaimed from local scrap, has a micro-suede lining, the lid controls the display on/off, and is also a six position stand for the iOS tablet and commands a price tag of $85 for the birch model although there is a walnut model coming priced at $105.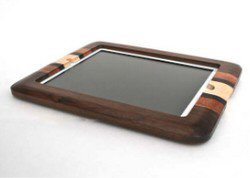 The Substrata Open case for the iPad 2 delivers full access to all buttons, ports and cameras, slides onto the iPad and click into place via hardwood tension catches, has micro-suede lining and can be charged or synced while still in the case. The Substrata Open case commands a price tag of $175.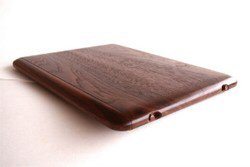 The Artisan case for the Apple iPad 2 features micro-suede lining to both the lid and case, lid turns on/off the display, has wood latches, gives access to both dock connector and headphone jack when open, doubles as a vertical and horizontal stand, and is available for $195 or a stripe version for $225 or a double stripe version for $265.